The spray pump is also called a push-type lotion pump. It uses the principle of atmospheric balance to pump out the raw material liquid in the bottle by pushing and replenish the external atmosphere to the liquid distributor in the bottle.
A. Working principle of
foam dispenser pump
01, one press
When the pressing head is pressed once, the pressing head moves the piston head through the connecting rod to compress the spring together. In the process of compressing the spring, the outer wall of the piston rubs against the inner cavity wall of the cylinder, thereby prompting the piston to open the discharge hole of the piston head
02, reciprocating press
Press the spray pump several times to exhaust all the air in the cylinder.
03, suction
The spray pump presses the pressure head by hand, and the air in the cylinder is compressed by the spring through the connecting rod, piston head, and piston. When the pressure head is released, the spring loses pressure, so it performs a resetting movement. At this time, the piston also rubs against the cylinder. When the inner wall moves downward, the liquid storage chamber in the cylinder is in a vacuum suction state, and the ball valve is sucked upward, and the liquid in the bottle is sucked into the liquid storage chamber in the cylinder through a straw.
04. Store liquids
The spray pump presses the pressure head many times to attract the liquid many times, so that the liquid is stored in the cylinder until the liquid is full.
05, liquid
After the liquid in the cylinder liquid chamber is full, press the pressure head again, and the liquid is directly discharged by the pressure head into the nozzle through the discharge hole.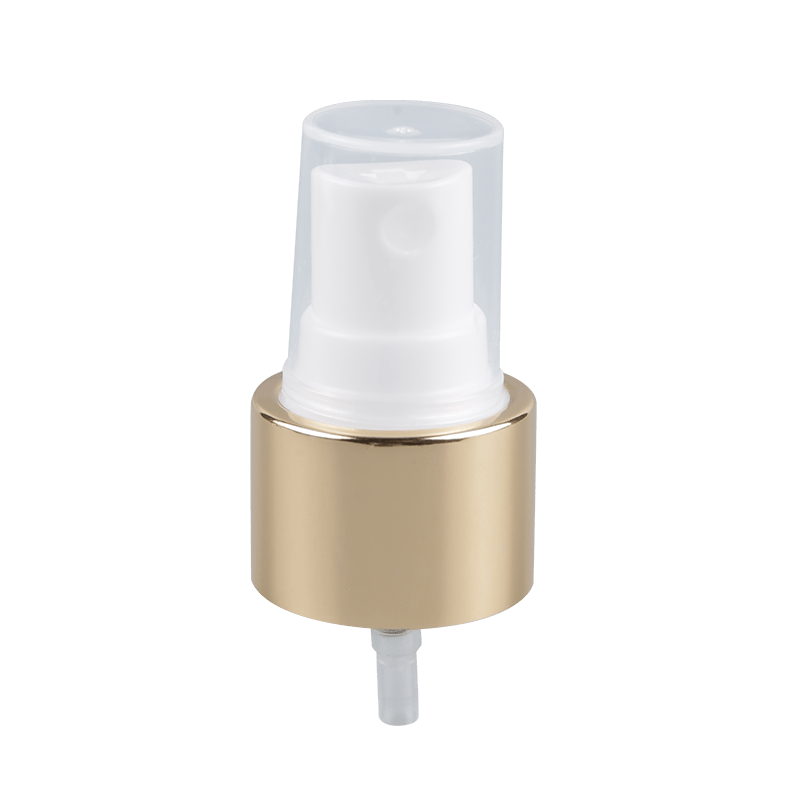 B. Performance parameters of spray pump
01. Pump discharge
Pump displacement is an important parameter of lotion pump. It is related to many factors such as the seal of the pump head and the tolerances of the parts.
02. Air pressure times/first spray times
The number of aerodynamics/the number of sprays is another important consumer experience parameter and an important quality standard in the production process.
03. Smaller pressing force
Lower pressure is one of the factors that are particularly favored by the high-end market.
04. Leakage function design
Leakage function design is a very important lotion pump parameter. This seems to be only a parameter requirement, but it involves all interconnected parts in the structure of the emulsion pump.